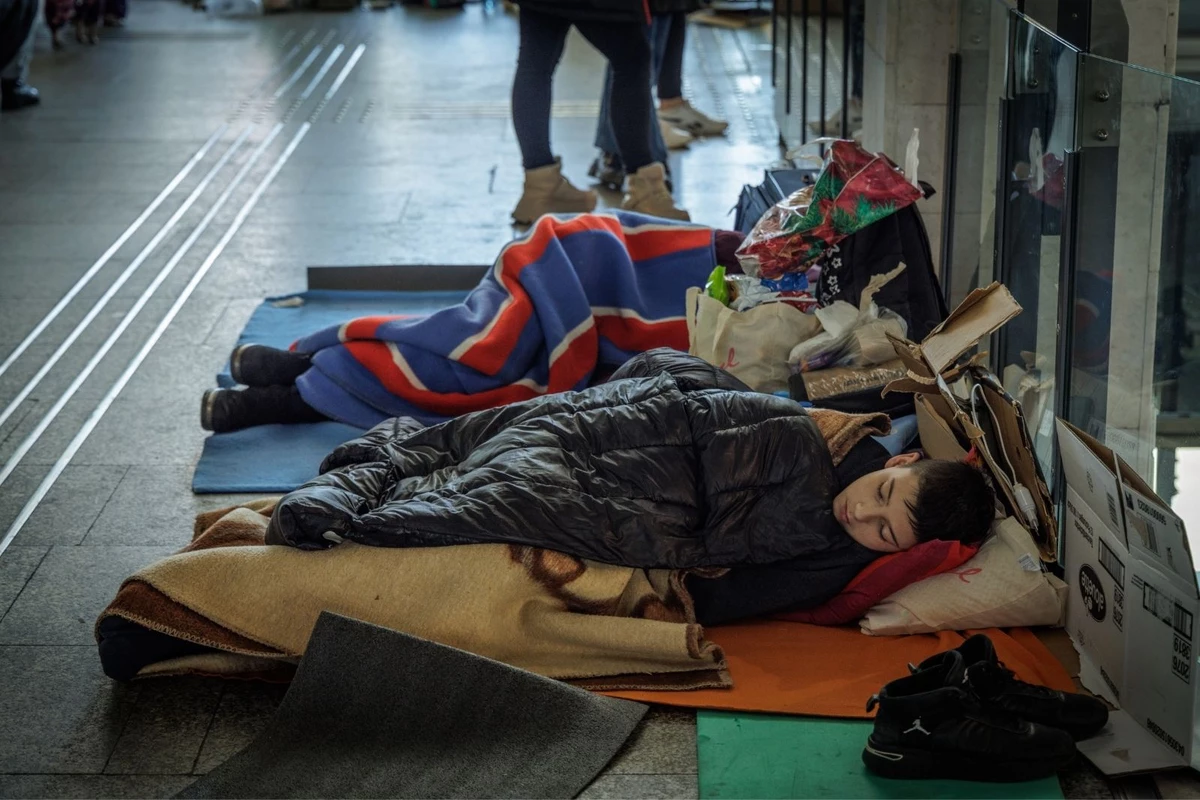 Westport Photographer Captures Ukrainian History in Poland
When Westport's Alexander Carrigg first saw the Russian invasion of Ukraine, he did what many of us would never have thought to do. He booked a ticket to Poland.
Ukrainians are fleeing to Poland by any means necessary, and Carrigg wanted to capture the raw emotions of the Ukrainian people to document this tumultuous and emotional time. Over a period of 10 days, Carrigg documented the story.
A few years before the Russian invasion, Carrigg had documented 60 demonstrations, a few riots in Massachusetts and the riot at the Capitol. Being able to document history is what gives Carrig's photography purpose.
Watch history unfold at the Ukrainian border
"I wanted to do something meaningful and I wanted to do something international," Carrigg said. "It was just fine. I bought a ticket and headed straight for the border.
Carrigg said the travel experience was fairly straightforward, but between aid groups and families seeking safety, it was certainly busy.
Carrigg kept his camera handy as the story unfolded before his eyes, and some of the images he took he will never forget.
"I think it's the kids in shock that speak to me the most," he said.
Capturing the story
Carrigg proudly accepted the role of ensuring that this moment was marked in time with her emotional photography.
"Any photographer or journalist tries to find the single image that goes beyond the current news cycle," he said. "Certainly the images collectively create a story and a record of this historic moment."
The impact on Poland
Carrigg saw firsthand the spirit of the Polish people and their selfless acts of generosity when it came to providing Ukrainians with shelter and hope.
"All the Poles I met…they were hosting Ukrainian refugees…talked about the war. … It was really moving," he said.
But the toll of the crisis on the Polish people was clear. In Warsaw, Poland, crying faces were everywhere.
"Over 2 million people are coming to an area in such a short time, it's overwhelming," Carrigg said.
Carrigg's most memorable moment
As the Ukrainian men stayed behind and fought, the area Carrigg documented was overrun with women, children, and infants.
"Sometimes it was just children crossing the border with infants. It's a very sad sight," he said.
Although Carrigg acknowledges that there are several incredible organizations doing humanitarian efforts, Americans, as a whole, have no idea what it's really like out there right now.
Carrigg hopes the following photos will give people a glimpse of what it's really like for Ukrainian refugees as women and children seek shelter and men stand behind to defend their country.
Westport photographer captures raw emotion at Ukrainian border
WATCH: Milestones in women's history from the year you were born
Women have left their mark on everything from entertainment and music to space exploration, athletics and technology. Each passing year and each new milestone makes it clear how recent this history is compared to the rest of the country, as well as how far we still have to go. The resulting timeline shows women consistently making history worthy of best-selling biographies and textbooks; someone just needs to write about them.
Scroll to find out when women in the United States and around the world won rights, the names of women who broke the glass ceiling, and which country's women banded together to end a civil war.