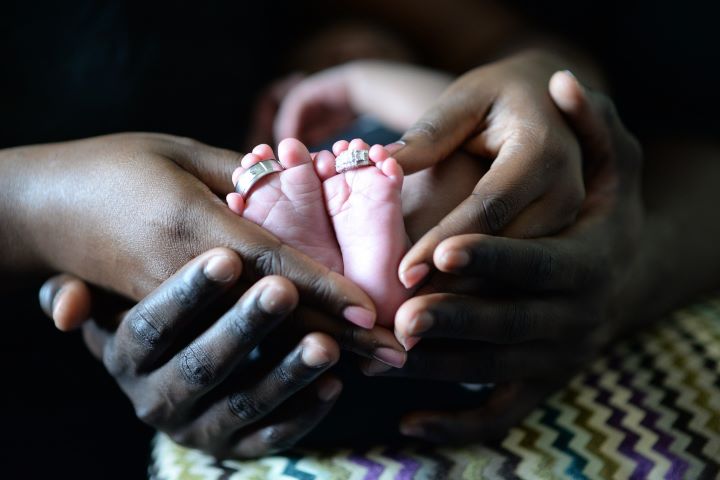 Geography Determines Survival Of Babies Born With Birth Defects Across The Globe
The survival of a baby born with a birth defect – otherwise known as a birth defect – depends on where you were born, a new study finds.
Babies born with birth defects involving the intestinal tract have a one in 20 chance of dying in a high-income country, compared to one in five in a middle-income country and two in five in a low-income country.
Scientists from 74 countries (full list below) examined the risk of death for nearly 4,000 babies born with birth defects in 264 hospitals around the world.
Gastroschisis, a birth defect where babies are born with their intestines protruding from a hole in the umbilicus, has the greatest difference in mortality with 90% of babies dying in low-income countries compared to 1% in countries high income. In high-income countries, most of these babies will be able to live fully without disabilities.
Professor Justine Davies, one of the UK study leaders from the University of Birmingham, said: 'The differences in life and death for babies born with these highly treatable conditions in high, middle income countries or weak are tragic. This reflects the general lack of attention and investment in surgical care in low- and middle-income countries. Most people living in high-income countries take it for granted that they can access high-quality care if they or their children have a condition that can be treated surgically, but this is not a reality for the population. most people in the world.
Principal investigator Dr. Naomi Wright has spent the past four years studying these disparities in outcomes. She said, "Geography shouldn't determine outcomes for babies who have correctable surgical conditions. The sustainable development goal of "ending preventable deaths in infants and children under 5 by 2030" is unachievable without urgent action to improve surgical care for babies in developing countries. low and middle income. "
Researchers call for focus on improving surgical care for newborns in low- and middle-income countries around the world.
Over the past 25 years, while there has been great success in reducing deaths in children under 5 by preventing and treating infectious diseases, little emphasis has been placed on improving surgical care for babies and children and indeed the proportion of deaths related to surgical diseases continues to rise.
Birth defects are now the fifth leading cause of death in children under 5 worldwide, with most deaths occurring during the neonatal period. Birth defects involving the intestinal tract have an especially high mortality in low- and middle-income countries, as many are not compatible with living without emergency surgical care after birth.
In high-income countries, most women have an antenatal ultrasound to assess birth defects. If identified, it allows the woman to deliver in a hospital with surgical care for the children so that the baby can receive help from birth. In low- and middle-income countries, babies with these conditions often arrive late at the children's surgical center in poor clinical condition. The study shows that babies who present to the children's surgical center who are already septic with an infection have a higher risk of dying.
The study highlights the importance of perioperative care (the care received on both sides of the intervention or the corrective intervention) at the pediatric surgery center. Babies treated in hospitals without access to ventilation and intravenous nutrition when needed had a higher risk of dying. In addition, not having qualified anesthetic support and not using a surgical safety checklist at the time of the operation was associated with a higher risk of death.
Improving survival under these conditions in low- and middle-income countries involves three key elements:
improving prenatal diagnosis and childbirth in a hospital with surgical care for children;
improving surgical care for babies born in district hospitals, with safe and timely transfer to the pediatric surgery center; and
improved perioperative care for babies at the children's surgery center.
This requires strong teamwork and planning between midwifery and obstetrics teams, neonatal and pediatric teams, and pediatric surgical teams at the pediatric surgery center, as well as outreach education and a networking with referral hospitals.
Along with local initiatives, surgical care for newborns and children should be integrated into national and international child health policies and should no longer be neglected in the context of global child health.
Notes to Editors:
The University of Birmingham is ranked among the top 100 institutions in the world, its work brings people from all over the world to Birmingham, including researchers and teachers and over 6,500 international students from over 150 countries.
"Mortality from congenital gastrointestinal anomalies in 264 hospitals in 74 low-income, middle-income and high-income countries: a multicenter, international and prospective cohort study" N. Wright et al is published in The Lancet. Please feel free to include the following post-embargo link in your article
Participating countries: Afghanistan, Algeria, Angola, Argentina, Australia, New Zealand, Bangladesh, Belgium, Bolivia, Bosnia and Herzegovina, Brazil, Brunei, Burundi, Cambodia, Cameroon, Canada, Chile, China, Colombia, Czech Republic, Democratic Republic Republic of Congo, Dominican Republic, Ecuador, Egypt, Ethiopia, France, Gambia, Ghana, Germany, Guatemala, India, Indonesia, Iran, Iraq, Italy, Jordan, Kenya, Laos, Libya, Lithuania, Macedonia, Madagascar, Malawi, Malaysia , Mauritania, Mexico, Morocco, Myanmar, Nepal, New Zealand, Nigeria, Pakistan, Palestine (Gaza Strip), Palestine (West Bank), Peru, Philippines, Poland, Rwanda, Saudi Arabia, Singapore, South Africa, Korea South, Spain, Sudan, Sweden, Switzerland, Syria, Tanzania, Thailand, Tunisia, Turkey, Uganda, Ukraine, United Arab Emirates, United Kingdom, United States, Uruguay, Uzbekistan, Venezuela, Zambia and Zimbabwe.