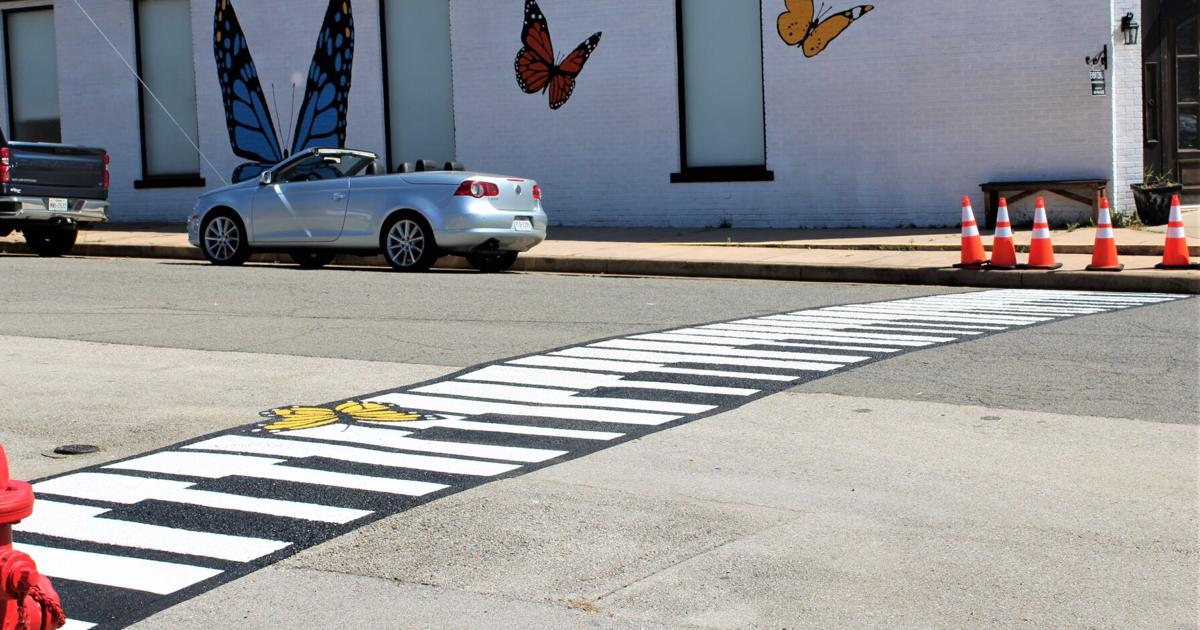 Frankston Crosswalk Brings Culture and Art to Downtown | News
FRANKSTON – In 1988, Tom Hanks and Robert Loggia performed a duet of 'Chopsticks' on a giant piano keyboard in the movie 'Big.' Today, while you might have to provide the sounds yourself, you can hop on a giant keyboard in Frankston.
Downtown Frankston has recently undergone aesthetic improvements through the efforts of Frankston Economic Development and Tyler mural artist Dace Kidd.
A new pedestrian crossing, located on the corner adjacent to the event center in the city center, is a black and white interpretation of a piano keyboard. A solitary butterfly graces the crosswalk, linking the art to the butterflies on the event center's exterior wall. It is a well designed and thoughtful addition to the Frankston community.
Designer and creator, Dace Kidd, is a successful mural artist from Tyler, passing through her hometown of Riga, Latvia. His works have adorned buildings, windows, and many other structures throughout East Texas, including a recently completed mural at Tyler's Liberty Hall Theater in support of Ukraine.
The Frankston Economic Development Corporation is managed by a seven-member board committed to projects and promotions to foster the growth of the town and its citizens. Their primary mission is to maintain and expand the City of Frankston's tax base, increase the number of jobs available to Frankston citizens, and help make Frankston a progressive community.
While recreating "Chopsticks" on the crosswalk can be a strenuous aerobic workout, there's no doubt that the beautiful artwork brings an element of culture and community pride to downtown Frankston.
For more information about the Frankston Economic Development Council, contact City Hall at 903-876-2241.
To learn more about mural artist Dace Kidd, visit www.facebook.com/muralartisttx.