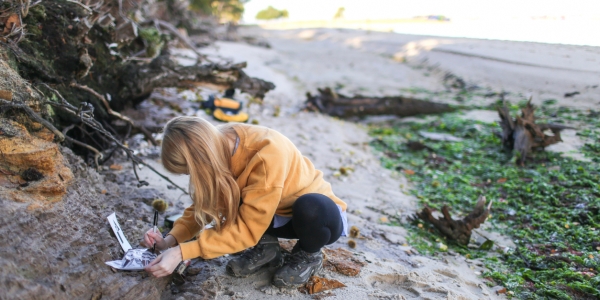 Could virtual reality excursions be the future of geography?
Virtual reality field trips could prove to be a vital resource for geography teachers and provide essential support for inexperienced staff, subject leaders said.
Dr. Des McDougall leads a project developing virtual field trips that allow students to use computers, tablets or virtual reality headsets to view physical landforms in more than a dozen locations. Destinations range from Yosemite National Park in the United States to Snowdonia in Wales.
Dr McDougall, a physical geographer at the University of Worcester, believes that while the technology can't completely replace real, in-person fieldwork, it does allow teachers to show students landforms in places they would never take them. , good weather guaranteed.
The academic has added sites to the project – which is free to access – throughout the pandemic, but is expanding it in the coming weeks by adding more sites.
It will also add the First Field Tour, which offers interpretation and guidance alongside images, and could be used by new teachers to build their skills.
A new report released last month found that introducing such guided tours could be helpful for early-career teachers who lack confidence in fieldwork.
A teacher who field-tested the work with his class described it as a 'fantastic resource' and said emerging virtual technology could be 'a way forward' in teaching the subject due to the reduced possibilities for children to travel to sites as a result of the pandemic.
But others have expressed concerns that senior leaders might simply see technology as a cost- and time-efficient way to replace real field work, which is not the goal of the Dr. McDougall.
User experience
So what does using virtual reality technology look like? Dr McDougall said a "slightly disappointing" description is "Google Street View, but with higher quality images and in places Google doesn't go".
He said the technology can be useful in helping students see sites outside of Europe, where travel is expensive and not an option, and in seeing landforms at points it would be dangerous to visit – like mountain peaks. It also allows staff to survey the terrain prior to in-person trips, to help plan how best to approach routes with students with disabilities.
So should schools cancel in-person field trips for now?
No, said Dr. McDougall. "This technology is not intended to replace field work, but it increases the number of activities possible in the classroom. These are high quality images that allow you to see all the features of the landscape.
"I have to be very careful with the wording, but it is, in some ways, better than the reality. You have all the resources, you have the guarantee that the weather will be suitable for the trip. In some ways, of course, it is also worse than the real thing. You can't replicate the group dynamics of a real trip, you can't do ecological analysis or data collection, so there are pros and cons.
And these are advantages and disadvantages that geography teachers themselves can clearly see.
Sam Wills, a geography professor at the Tees Valley Collaborative Trust who was involved in trials of the VR technology, said it was "a fantastic resource".
She said trying it during the pandemic had "really had an impact" on her sixth graders' ability to complete the unexamined assessment portion of their A-level courses and talk about their experiences and engage in the theory.
"It's, in some ways, better than the real thing."
Ms Wills added that virtual technology could be a "way forward" for many geography teachers, as senior staff were often not happy to sign off on fieldwork, making it "increasingly difficult to squeeze days off and release staff for this purpose".
Catherine Owen, head of geography at King Alfred School and Academy in Somerset, said she had never used the technology before, but if she was teaching a class about glaciation she would be "very happy to go there. take a look".
She also agreed that technology could help new teachers, saying, "Some teachers don't feel comfortable teaching things like glacier landscapes. This technology could be a good resource and be used for professional development to give them confidence.
Alan Kinder, chief executive of the Geographical Association, said technology could be used by teachers to 'augment' learning, but added: 'The richness and learning potential of being physically in a place cannot be replicated by virtual reality and as educators, we need to be clear about the respective and complementary roles that these two approaches can play.
Melanie Barker, head of geography at Highfield School in Matlock, Derbyshire, said she would have 'limited use' of the technology and would be 'in her toolbox, but at the back' .
She added: "My fear would be that seeing this some heads might think we can put kids in a classroom with this. While part of the fieldwork, a big part, is collecting primary data. Another great part is the cultural capital. You cannot replace visiting different environments.
She also said that while guided fieldwork could be useful for new teachers, it would have "limitations", adding: "Part of guided fieldwork is about things like risk assessments. Teachers have to be there to learn things like that.