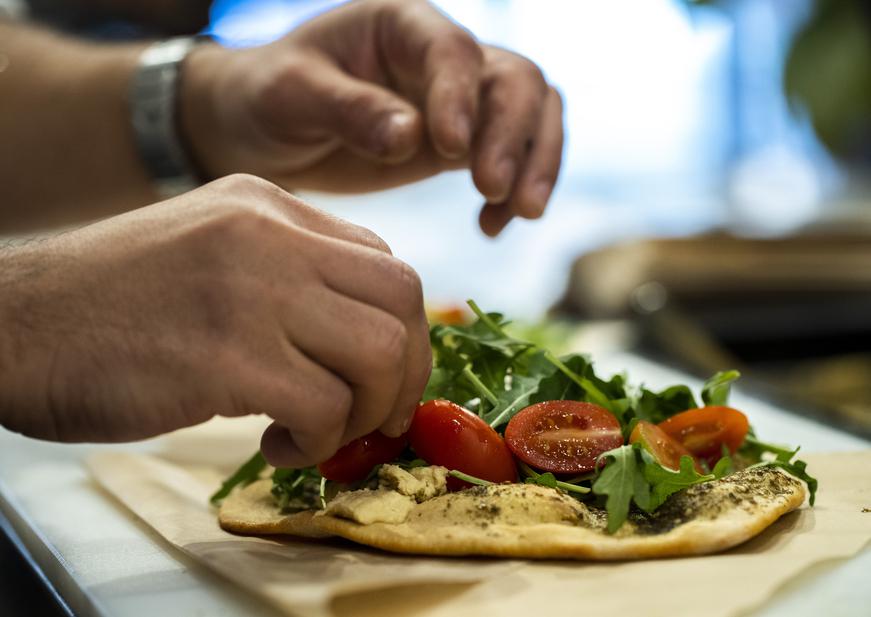 California Middle Eastern Breads
When Bay Area chef Reem Assil designed her bakery, Reem's California, she knew she wanted to capture the warmth of an Arabian bakery around the corner, where locals could gather over freshly baked breads. A za'atar-covered man'oushe, a staple of Lebanese street food and a constant during Assil's childhood on the East Coast, seemed fitting as a bakery icon. But she also wanted the food to celebrate California.
As a result, his man'oushe dough is made with grain sourced from Central Milling in Petaluma, slowly risen like Northern California's famous breads and topped with local produce. And Assil is not alone in diversifying. A handful of Bay Area chefs and bakers combine techniques and flavors from Californian and Middle Eastern cuisine to create complex, deeply flavored breads. At Lulu and Badan of Berkeley and Mishmish of Oakland, these breads have become popular items on their respective menus. For some, the creations represent a return to ancestral traditions; others incorporate ingredients that make breads vegan or gluten-free to accommodate more diets; and others still go beyond their own cultural backgrounds to create dishes that represent the immigrant experience in California.