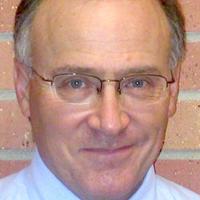 Avoiding the Unthinkable Takes Faith, Determination | Brazos life
In the Gospel according to Matthew, the writer recounts events related to the birth of Jesus. A theme from the story of Matthew emphasizes Jesus as a Jew, born and raised through life events illustrating how he is the fulfillment of the promise of God in the tradition of Israel of Moses and faithful prophets: a promise to "send" a long awaited Messiah (a servant-ruler).
For many centuries, Epiphany has been the celebration of January 6 that many Christians associate with the visit of the Magi (or sages) to the house of the baby Jesus (Matthew, chapter 2). They have traveled many, many miles east of Palestine, possibly from the present nation of Iran. They are "strangers" welcomed by the family of the very young Jesus.
When we read the Bible (or any non-fiction or fiction), we either read as if a prior event is just the past, or we read as if the past has relevance from which we can learn in the present.
In the centuries before Matthew recounted the birth and life of Jesus, the Hebrew Scriptures detail how God's involvement includes people in imperfect, vulnerable, relational, and political conditions and contexts. This is what God "commits" to join, and it matters enormously.
How sad and ironic that on January 6, 2021, in the capital of the United States, an event occurred that aimed to undermine and overturn the legislative confirmation of a free and fair election held two months previously.